Autumn into Winter in the Cévennes
décembre 11. 2017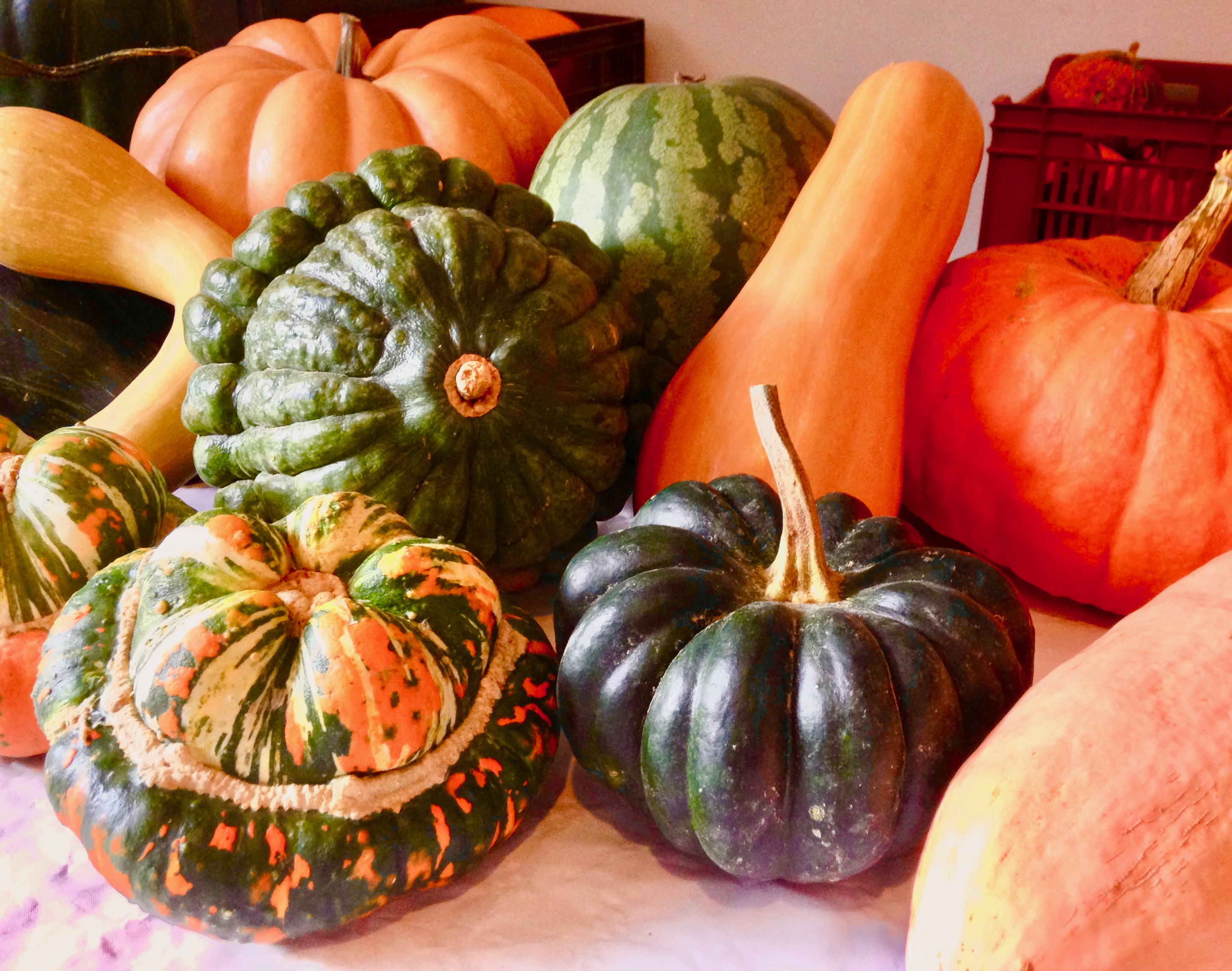 The tourists have gone and when the cat's away the mice will play. The locals leave their hiding holes to start living their "real" lives...
Autumn commences with a plethora of soup festivals – it is a local obsession and everyone seems to eat soup at supper (souper) and the historical (and current) poverty of the region means that the soups contain a variety of locally produced vegetables, rarely any meat! The general scheme of things is to arrive at the festival, buy a ticket (for next to nothing) where you're given a plastic beaker marked with the "Festival de la Soupe ...." and then you're free to sample dozens of soups, eventually choosing the best and electing the soup champion of the day. Usually there are several market stands and entertainment, especially dancing* 
Terminology in the Cévennes can be tricky and we are learning not to take things at face value, having been caught out already when invited to neighbours for "un bol de soupe" only to be served with a 5 course meal polished off with chocolates and digestifs. Sadly, we had already been out for lunch and had to admit why we had no appetite. We have learned now and know not to eat all day when invited to dine in the Cévennes.
 In fact, the Cévenols relied on chestnut soup and ate not much else if they were poor. Here the chestnut tree is king having supported generations with its essential fruit – so important for survival that its other name is "l'arbre à pain" – the bread tree. It was grown to provide a crop to feed the family, the livestock and also to mill as flour and to exchange for other essentials.
As we approach Christmas, here in the Cévennes, the festivities are upon us and there is concerted competition for the contents of our purses amongst all the artisans who live here including many who have escaped the "real world" to get back to nature (called Babba-Cools!). We are spoiled silly with a wonderful choice of beautiful crafts, preserves and delicacies, mostly organic and grown with incredible care and sincerity in small "maraichages" (market gardens) on the terraces so typical of the Cévennes. We have Christmas markets in our local towns but no-one thinks to consult each other to plan the markets and thereby spread the joy a little, so we always have to choose between a handful on the same day!
We are regaled at the many concerts with fantastic musicians, singers and impeccably rehearsed performances as well as a variety of theatre and other "spectacles" – more entertainment than you could ever imagine in such a "backwater"!
It started with our Festival des Fruits Oubliés in Saint Jean du Gard at the end of November – a hive of activity, drawing vendors specialising in all the plants and trees likely to thrive in our (somewhat challenging) Cévenol environment. It seems to be timed to coincide with the ripeness of the strange winter fruits we have here in this part of France – strange for me, an English person, to comprehend that so many fruits could ripen at the end of the year – starting with olives beginning in October, then followed by the multi-named Sharon fruit / Persimmon / Kaki, then Pomegranates / Grenadines too and finally the Kiwi fruit, which do so well in this strange environment. At the entrance to the imposing Maison Paulhan there is the most impressive presentation of so many types of squash and pumpkins – such a beautiful photo opportunity that I always try and capture for eternity!
* dancing is adored by many young people in the area who know how to turn their foot to a decent mazurka, which surprised and enchanted me to tears when I first saw "Le Boulegan" in Saint Jean du Gard at Easter, outside in the streets on a windy, overcast day when I enjoyed couples dressed in scruffy clothes dancing spectacularly well, romantically, rhythmically and with such verve! R "Le Boulegan" in patois roughly translates as "the move" and that is what everyone does, accompanied by a variety of bands both in the streets and inside marquees put up for the weekend).